Product Design & Development
Product Design & Development
The Humanproof Approach to Product Design & Development
The Humanproof approach simplifies both the process of application development and final product delivery. To do this we apply a robust and comprehensive process to identify key user needs beginning with a patented process developed after decades of systems engineering analysis and careful observation of what really drives product design.
Humanproof's technical approach to product development includes distinct phases that are tailored to sync with the customer's timeline for product development, facilitating multiple entry points. The Humanproof process is structured and systematic, but can be applied at any time, consistent with the customer's needs. However, the potential for value-added impact will be dependent upon when the Humanproof approach gets plugged in to the customer's product development effort. The earlier the insertion, the greater the benefit. Humanproof's technical approach phases are outlined below. Each phase uses data gathered in previous phases. In order to ensure maximum functionality, usability and return on investment (ROI), Humanproof recommends the use of iterative methods (as illustrated in the Humanproof Product Development Process diagram below).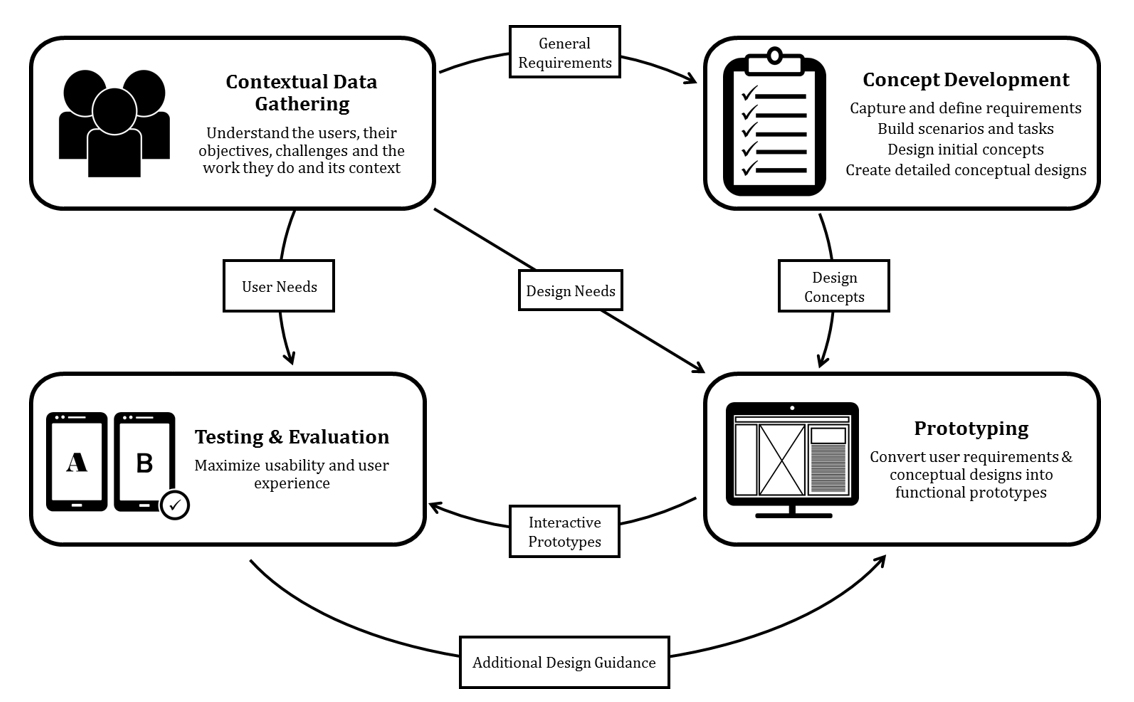 Humanproof's approach to product development includes four phases that are non-linear in nature. Humanproof strongly recommends integrating our methods early on in the product development process, in order to reap the maximum benefit from user-centered design practices. This will ensure maximum functionality, usability, and ROI. However, we also understand the many challenges and constraints our customers face. To meet this need, our process has been designed such that it can be applied at any stage of development to significantly impact the project's outcome. Furthermore, specific methods can be strategically selected and tailored to meet project constraints (e.g., time, budget) while maximizing impacts on the final product.
To learn how Humanproof can assist you in developing your products for maximum usability, user acceptance, and user adoption, contact us today at Fleet.Davis@Humanproof.com